Best Breckenridge Realtors Advice: Boost Home Values
The Breckenridge market continues to improve. It's great news for homeowners, even if your home isn't for sale at the moment. With the recession behind us, we are starting to see home values increase again. In addition to the natural growth in this market, there are also things you're able to do to ensure an extra boost in what your home is worth.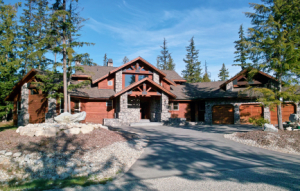 Today we're compiling some of the best Breckenridge Realtor advice my colleagues and I can offer to increase your home value for an imminent or distant entry into the real estate market.
Clean, Clean, Clean
As you may already know, you can never clean enough when it comes time to show your home. A sparkling clean property inevitably stands out to prospective buyers. Therefore, investing in a deep cleaning is a smart choice.
You may decide that hiring a professional cleaning service is the way to go. I think that's very wise. By taking this route, you're guaranteed to be ready for the next showing.
If you'd rather do the dirty work yourself, it's important to clean even the most obscure areas of your home, including vents, cabinets and blinds. You may even want to polish your doorknobs. That's a detail that doesn't go unnoticed!
Steam clean the carpets, wash the walls and get to any small repairs like torn window screens or caulking around windows and doors. These finishing touches add a lot to how positively your home is viewed.
Kitchen Updates
The kitchen is one of the most important rooms in your home, especially in the eyes of potential buyers. For this reason, it's essential that you make any updates you can.
Of course, a major overhaul is often expensive. The good news is that there are little things you can do to freshen up this part of your home without spending a fortune. If your cabinets are ugly, you may be able to paint them! It does make a difference. New hardware is also a great accent that doesn't require a huge investment.
A Good Paint Job
You may like your bedrooms painted in bright shades of fuchsia or a striking violet, but home buyers like to see homes as a blank slate ready for their touch. Even if they might choose similar colors to your choices, changing your accent walls to natural tones can help interest buyers.
Off white, light browns and tans or even muted yellows can both brighten up a room and provide the necessary neutrality to appeal to the average buyer walking in the door. It's better to play it safe with conservative tones than pick colors that are on the racy side. You'll certainly attract a larger number of house hunters that way.
New Doors
One of the first things buyers see when they enter your home are the doors. They really do make an important impression. If your garage door is cracked or your screen door looks chipped, home seekers do take note. Consider replacing any entryway doors. If the expense is out of the question, then look into upgrading the hardware. Surprisingly, that small change can make them seem new again.
Want More Info?
There are a lot of improvements you can make to your home to increase the value at a modest cost. Hopefully, this blog will provide you with a great starting point as you work on your to-do list.
When you're ready to discuss your options for selling your home, or are ready to prepare for showings, contact me at any time via email ([email protected]) or on my office line. I look forward to working with you!