Breckenridge Condo for Sale: Featured Property
Enjoy luxurious living in the heart of Breckenridge! This gorgeous, three bedroom condo has plenty of space and the convenience of being just 2 blocks from Main Street. You can't get a more updated and accessible condo in Breckenridge than this lovely home. I'm proud to present this condo for sale as November's featured property.
With its spacious bedrooms and accompanying 3 bathrooms, this Breckenridge condo is perfect for a good-sized family and/or visiting guests. Plus, there is extra loft space that you can use however you wish.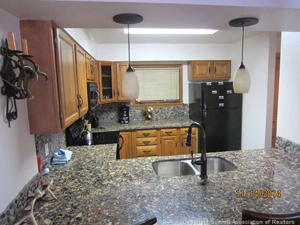 One of the most noteworthy features is the amazing kitchen. It's got plenty of counter space and even a small bar area built into this well designed room. You'll never feel cramped in here as you create delicious meals for friends and family.
Of course, I can't forget to mention the fantastic mountain views you'll enjoy from the comfort of your home. It's absolutely priceless. Everywhere you look will be scenic beyond words!
The complex is also one of our favorites. There is a hot tub, a barbecue area and underground parking. For recreation, you're just steps away from tennis, volleyball, a sledding hill and even a dog park…and of course the mountains are always accessible.
Finally, since this condo is well within walking distance of downtown Breckenridge, you're free to experience all of the great restaurants and shops located close to home. Everything along Main Street is just a short walk away.
In short, this Breckenridge condo has everything you could ever want in a home or vacation property. Either way, you really can't go wrong with this fabulous condominium. You're sure to be happy as soon as you make it your very own.
Want More Info on This Breckenridge Condo for Sale?
As you can tell, this beautiful condo in Breckenridge has so many qualities that make it an outstanding property. If you'd like to see this place in person, just let me know. I can arrange a showing whenever you're available. Give me a call and I'll schedule a time that works with your schedule.
Also, if you want to view other properties in Breckenridge or throughout Summit County, I'm happy to put together some properties that might meet your needs. You're always welcome to start your search by looking at the updated listings on my website, and when you're ready to discuss your options or prepare for showings, contact me at any time via email ([email protected]) or on my office line. I look forward to working with you to find your perfect home.