Breckenridge Realtor Team: November Events
The holidays are right around the corner, and it's one of the most beautiful seasons to enjoy Summit County. As a Realtor here in Breckenridge, I love to explore the events and celebrations of the season that are available to residents and guests alike throughout November. Check out this list of fun activities you and your family can explore all month long!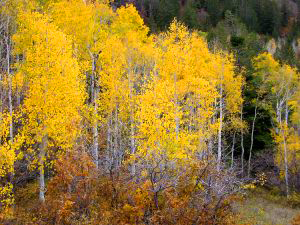 Musical Theatre
When it's cold outside, there's nothing better than warming up with an evening of live music. Now through November 9th, come to the Lake Dillon Theatre Company's production of "Broadway Then." It's an energetic celebration of musical theatre you don't want to miss.
Public Skate Session
Do you love ice skating? Are you interested in learning how to be a better skater? Then the Public Skate Session is perfect for you. On November 14th at 1:00pm, head out to the Stephen C. West Ice Arena in Breckenridge for a cool afternoon! All ages and abilities are welcome. You can even schedule an instructor if you'd like to get lessons.
Yoga
The holidays can be hectic, but there are ways to relax. Yoga is a popular solution to seasonal anxiety. You can take advantage of local yoga classes at the "Quiet the Mind – Energize the Soul" meditation class. Stop by the Meta Yoga Studio in Breckenridge on November 18th at 2:30pm to relax and refresh yourself for the rest of the season. This course is offered on a weekly basis.
Women's Self Defense
Attention, women: do you know how to defend yourself against an attacker? Are you interested in getting hands-on instruction from a martial arts expert? If so, make sure to attend the Women's Self-Defense Class on November 22nd at 1:00pm at the Breckenridge Recreation Center. This class is limited to 25 women so make sure to reserve your spot today!
Musical Dogs
Forget your cares and enjoy the yappy, happy world of dogs searching for their perfect mates! On November 25th at 7:30pm, come to the Backstage Theatre in Breckenridge for its uplifting production of "Dog Park: The Musical." You'll meet some lovable canines and experience a howling good time! 
Turkey Day 5K
Before you indulge yourself in one of the best meals of the year, come to the second annual Turkey Day 5K! All ages are most welcome to participate in this exciting race. Make sure to arrive at the old Community Center in Frisco by 9:30am on Thanksgiving Day. Registration is now open so don't forget to sign up for the best way to burn off those calories prior to the Thanksgiving celebration!
Winter Carnival
Get into the spirit of the upcoming season with the Welcome Winter Family Carnival. On November 29th, come to the Warren Station Center for the Arts for a fun-filled day of celebration! From face painting and crafts to indoor games, you and your family will have a memorable time together. Plus, the Coral Creek String Band will provide original tunes to keep the mood happy and light all day long.
Want More November Events?
These are just some of the great events you can enjoy in Breckenridge and around Summit County throughout the month of November. For more ideas, just check back with our blog. My Realtor team and I always enjoy offering you the latest tips about where you can find wonderful activities in the area.
Also, if you're looking to buy or sell a home in Breckenridge, let me know. I can help you from start to finish. Feel free to browse through the updated listings on my website as well. Then we can talk about the homes that interest you together.
When you're ready to talk through your options or schedule showings, contact me at any time via email ([email protected]) or on my office line. I look forward to working with you!