Real Estate Breckenridge, Colorado: The Final Decision
Once you get really serious about the house hunting process, it's natural to find yourself torn between two real estate properties. I know for a fact that choosing real estate in Breckenridge, Colorado can be really tough! There's such a wide array of gorgeous houses here, and sometimes they offer different but equally compelling features. But all real estate transactions have a timeline, and at some point we all have to decide.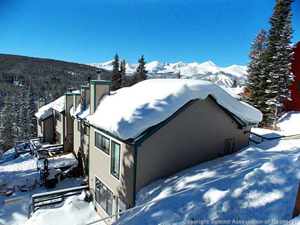 Today we're going to go over a few tips you can use to determine which home is best for you.
Make a List
Instead of letting yourself get carried away by emotion and anxiety, take out a pen and paper. It's time to make a list of the pros and cons of each home.
Think about the differences of the neighborhoods. Is one closer to great parks for the kids? Does one provide easy access to shopping? If you have young children, which school system is better? How well-maintained are the streets and roads? Do the neighbors seem to take care of their properties? Do you see rundown homes near the ones you're considering? What about your commute? Is one home closer to your job than the other?
You also may want to look into the appreciation of each of the two finalists. If one neighborhood's average home appreciation is meager and the other one seems to have a history of skyrocketing values, that might be enough information for you to make the right choice.
Also, be sure to compare the actual homes themselves. Does one have more upgrades than the other? Is there a finished basement in the first home, but a two-car garage in the second property? What matters most to you?
Finally, look at the drawbacks of each house, too. You don't want to overlook any negative aspects. It can be easy to overlook flaws, but down the road, problems could become huge obstacles that get in the way of your ability to enjoy the home. Is there an obvious flaw in either home? What would the cost be in time and money to fix those flaws?
Weigh the Pros and Cons
Now that you've written down the good and the bad, it's time to look carefully at your list. You might find that one home really stands out above the other. Or it's possible that you discover they are still pretty equal in your mind.
If you continue feeling stuck, go back and visit each of the two homes again. Being back in the physical space of your final choices could help you determine which place feels best for your unique needs.
Want More Info?
There are so many details to sort through as you choose the right Breckenridge real estate for your lifestyle and budget. I hope this article has assisted you in the process of picking the perfect residential real estate for you.
If you're ready to purchase a new home in Breckenridge or throughout Summit County, get in touch. I can put together some properties that might suit your needs. You can always begin your search by looking through the updated listings on my website at any time, and when you're ready to discuss your options or prepare for showings, contact me at any time via email ([email protected]) or on my office line. I look forward to working with you!