Breckenridge Realtor Update: January Events
The start of a brand new year is the perfect time to explore all of the events Breckenridge has to offer. As a Realtor in Breckenridge, I know Summit County well and I'm happy to provide you with a list of some of the best things to do this month. Enjoy this snapshot of the wonderful activities you can experience throughout January.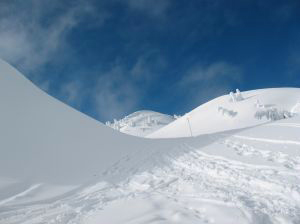 Snowshoe Tours
Whether you're an experienced snowshoer or you've never tried this rewarding sport before, you can explore some the most gorgeous trails at the Gold Run Nordic Center in Breckenridge. Starting daily at 11:00am, bring your entire family for a scenic hike on a Guided Snowshoe Tour.
Ullr Fest
Celebrate snow with the Ullr Fest! It's a festival in honor of the Norse god of snow and the perfect excuse to enjoy a weeklong party. From January 11th through the 17th, come to Breckenridge for ice skating, a talent show, bike race, parade and so much more. Mark this fabulous festival on your calendar so you don't miss all the fun. It's an event unlike any other!
Snow Sculpture Championships
Have you ever seen works of art made out of snow? If not, now is your chance! It's the 25th annual Budweiser International Snow Sculpture Championships and you can view these fantastic creations right here in Breckenridge. See the final pieces at the Breckenridge Riverwalk Center between January 19th – 23rd. You'll be amazed at the artistry in these massive monuments made out of Colorado's very own snow.
Snowy Art
Discover beautiful interpretations of fun in the snow. It's the "Playtime in the Snowy Mountains" exhibit at the Arts Alive Gallery in Breckenridge. On January 26th, you can view these lovely artworks in the form of paintings, photos, sculptures and more.
Saloon Tour
Did you know that Breckenridge used to be the home of 19 saloons in 1880? This is just one of the fascinating facts you'll find out at the Behind Swinging Doors Saloon Tour. On January 30th at 5:00pm, come to the Breckenridge Welcome Center for an informative stroll and some delicious samples from the Breckenridge Distillery. All guests must be 21 years of age or older.
Want More January Events?
These are just some of the great things you can enjoy in Breckenridge and around Summit County throughout January. For more exciting ideas, just check back with our blog. The Breckenridge Realtor team and I always enjoy looking for fun activities you can experience in the area.
Also, if you're looking to buy or sell a home in Breckenridge, let me know. I can help you from start to finish. You can begin the process by browsing the updated listings on my website, and when you're ready to talk through your options or schedule showings, contact me at any time via email ([email protected]) or on my office line. I look forward to working with you!