Summit County MLS: Tips for Finding Real Estate Online
In today's market, more and more homebuyers browse through MLS listings online to find the property of their dreams long before they get in the car, and even before they call a Realtor. According to a 2013 profile of home buyers and  sellers by the National Association of Realtors (NAR), 45 percent of searchers go online to look for new places to live. It's likely that this number continues to grow as real estate websites become even easier to use. The Internet has become a major a home finding tool for consumers.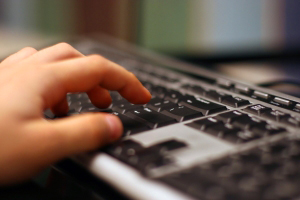 It is undeniable that online resources provide a wealth of helpful information, including the ability to locate homes within certain search criteria, provide property comparisons and offer ways to get in touch with top realtors.
However, the perfect home isn't going to find you just because you've gone online. It takes a little bit of strategy to get the most out of your MLS (Multiple Listing Service) searches and you need to know what you're looking for to get started.
Local, Local, Local
You've probably heard the saying that when buying real estate, it's all about, "location, location, location." The same is true when it comes to MLS searches online. You have to be local, and it helps to decide exactly what you're looking for before you start looking.
Make sure you are searching in locations you both want to live in and can afford to live in. Looking for homes that are too far from amenities or which are out of your price range won't help when it comes time to schedule showings. Once you define the right geography and price range it's amazing what may come up once you enter the name of the place that's right for you.
Popular Websites
In the past, my Realtor colleagues and I would rely only on MLS listings to research and relay information about homes to clients. While we still use the MLS listings to get a jump on highly competitive homes, our clients are often doing research as well, which can shorten the time between finding a great potential home and scheduling a showing.
We don't try to scare home buyers, but especially in a brisk real estate market, homes can move fast so it pays to stay informed on which homes are currently on the market.
There's Always an App
Not only can you sit down at your computer to find great listings, you could now do the same on your smart phone. Real estate websites often offer applications you can download to your mobile device so that you're able to perform relevant searches from anywhere.
These apps have all of the features that their online counterparts provide, but they're designed specifically to fit your smaller screen. That means you never have to sacrifice detailed information for convenience. It's all in there!
Other Key Information
Many of today's advanced real estate websites offer more than just the most updated listings. You can find mortgage rates, information on lenders and even some tips for affordable home improvement projects.
I'm constantly amazed at all of the useful tools that are accessible online for homebuyers. There's no shortage of great resources on the Internet. Once you have access to the web, you can virtually find a massive amount of essential data to help in your search.
Want More Info?
It's fantastic to be able to look for just about anything you might need online. However, I can save you some time in your Internet research when it comes to buying a home in Summit County. There is always information that doesn't make it to the websites and Realtors get alerts about new homes a little faster than mainstream websites. Feel free to begin your search by looking at the updated listings on my website, and when you're ready to discuss your options or prepare for showings, contact me at any time via email ([email protected]) or on my office line. I look forward to working with you!