Breckenridge Real Estate: Loans for the Self-Employed
Working for yourself offers a lot of perks. From making your own hours to setting up your own office, you can't beat the freedom self-employment can offer. However, when it comes to getting a home loan, it's possible to run into some major obstacles.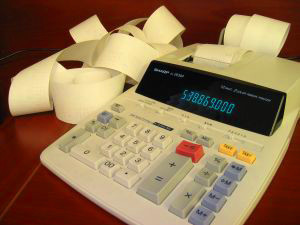 The good news is that there are ways you can still obtain a mortgage for Breckenridge real estate, even if you're self-employed. Read on for some important tips that can help you through the process.
The Reality
In order to work around the challenges of getting a loan when you're not conventionally employed, you need to understand why lenders are so hesitant. Most banks or mortgage brokers require two years of tax returns. If you're self-employed, these documents usually don't reflect income in accurate terms.
Unlike a salaried position that includes a consistent amount of take-home pay, self-employed people often don't have such an established pattern of earnings. In addition, individuals who run their own businesses can take advantage of many different kinds of tax deductions. From retirement plans to credit card interest, the self-employed have numerous opportunities to reduce their taxable income.
While this definitely helps during tax season by enabling you to pay less to the government, many lenders only see much smaller earnings. For example, your company might bring in six figures in a given year, but depending on how you structure your payroll and deductions, you might only earn $40,000 or $50,000 in a given year in the eyes of the lender. This can mean a rejection of your mortgage application.
Reasons for Hope
Although a large number of mortgage companies may deny a home loan to someone who's self-employed because of a perceived low income, some brokers do understand your predicament. In fact, you might find a lender that allows you to add those deductions back, increasing your income figures to show your ability to sustain the loan.
You can also help yourself even more by planning ahead as you prepare to apply for a mortgage. One of the best things you can do is to write off fewer expenses in the two years prior to your home purchase. This will show you have more earned income and prove you can afford the loan.
Also, separate your finances so that your business and personal finances never blend together. If you have a business credit card, use it to buy materials for your company. Don't rely on your personal finances at all when you need an item related to your self-employment. By making such a move, lenders will be able to view your financial situation much more clearly during their evaluation.
As a final precaution, remember that lenders want to see a self-employed applicant who is able to earn more year after year. If you provide tax returns that show decreased income over that two-year period, you could be in trouble. Therefore, it's best to apply when you have two years of returns that demonstrate growth in your business. Keep this in mind when you plan for your mortgage application. 
Need Some Help Planning?
It isn't always easy to attain a home loan when you're self-employed….but it's impossible either. There are things you can do to assure a lender that you're capable of handling a mortgage. I hope these tips will help you determine the right approach for submitting an application to a bank or a mortgage broker.
If you've cleared the hurtles of lending and you're ready to purchase a new home in Breckenridge get in touch. I can put together some properties that might suit your tastes. Feel free to start the process by looking at the updated listings on my website. When you're ready to explore your options or prepare for showings, contact me at any time via email ([email protected]) or on my office line. I look forward to working with you!