Best Realtor Breckenridge Tips: Window Blinds
Believe it or not, spring is right around the corner. That means now is the perfect time to update your window blinds. Homeowners often overlook blinds, but they can make a big difference on how much natural light comes into your home, how much privacy you have, and even how much your heating bill is during the colder months. So…today's 'best Breckenridge Realtor tips' are all about blinds, and more generally window treatments.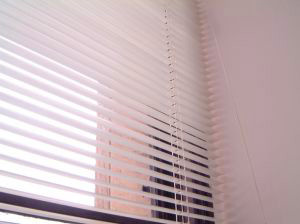 It's Decision Time!
Before you choose blinds that you feel complement your home's style, you need to understand your windows. Window treatments only work if you're clear about whether they should be installed inside or outside the molding. To address this jumping off point, you have to measure every window that's getting new blinds.
Each type of blind has its own list of pros and cons. Inside blinds promote a clean, modern look that highlights the window's trim. While outside blinds actually cover the trim, they do a much better job of blocking out light. Keep in mind that there is no right answer concerning the way you decide to put the blinds up. It's all a matter of preference that largely depends on the design of the room in question.
How to Measure
Once you have decided how you'd like to place the blinds, the next step  is to measure the windows. For inside-mounted blinds, you should start by measuring the distance from one end of the window casing to the other.
The next step is to calculate the window's height by measuring from the sill to the bottom of the upper casing. Afterwards, measure the depth. Look to the upper window casing for this number. When you install inside-mounted blinds, the depth is critical because some styles depend on certain measurements.
Outside-mounted blinds do not have nearly as many potential obstacles. You can put any type of blinds on the outer edges of a window because they are not limited by a certain depth or size. Make sure you measure the width of the space where you want to mount the outer blind. Note that this is not of the window itself, but the area in which you want the blind to be located. When measuring the length, you need to know where you wish to have the head rail. This mechanism contains the parts that control the blind's up and down movements. If you'd like the blinds to hang below the sill, this should be added to the length.
Enjoy the Selection Process!
Now that you know what type of blinds you'd like for your windows, it's time to have fun shopping for the perfect treatment. This is by far the most exciting aspect because you can change the feel of an entire room simply by installing a certain style of blinds. Enjoy the process of selecting blinds that reflect the uniqueness that makes your home so special. As a Realtor, I always remind homeowners to think about what they like and want to live with, but if they're thinking of selling any time soon, to also think about what most buyers might like so they don't offend the sensibilities of home shoppers.
Want More Info?
Picking out blinds can be a fantastic way to add a personal touch to your property. The key is to make sure you measure the windows properly and choose the type of treatment that enhances each room's feel. I hope this blog helps you figure out which direction you want to go for your window designs.
On a different note, if you're ready to purchase a new home in Breckenridge or throughout Summit County, I can put together some properties that might suit your tastes. Feel free to look through the updated listings on my website to get started. When you're ready to explore your options or prepare for showings, contact me at any time via email ([email protected]) or on my office line. I look forward to working with you!