Real Estate in Breckenridge, Colorado: Clean Bathrooms
It seems a little trivial, but the Breckenridge real estate team and I strongly believe that bathrooms are one of the most important parts of your home….especially if you're looking to sell. No matter what the hardware or accents look like keeping a sparkling clean bathroom is crucial. Like many things in our homes, I understand it can be difficult to maintain such a high level of freshness. For this very reason, I'd like to offer a number of easy steps to keep the bathrooms in your home spic and span, whether you're getting ready for showings or just having friends over.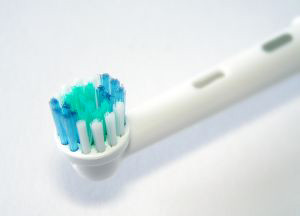 Brush Away the Dirt!
The grout between your bathroom tiles can be the hardest area to keep clean. However, if you've got an old electric toothbrush handy, you're on your way to success.
Using a conventional cleaner or even a baking-soda-and-vinegar mixture, you can put this electric toothbrush to work for great results, and fewer sore elbows from scrubbing.
The Magic Tablet
Speaking of teeth, denture cleaners are also amazing tools for making your bathrooms shine. Drop a few into your toilet and let them make the bowl glisten in minutes.
Soap Scum Solution
If you're frustrated with the soap scum build-up on your shower walls, doors and basin, you are definitely not alone. The good news is there is a simple solution to get your bathtub to its dazzling best. Believe it or not, dryer sheets can do the trick! Just add a couple of drops of water to one and you can erase the residue in no time.
Spotless Mirrors
Do smudges and other types of dirt constantly collect on your mirrors? I have an easy answer for that issue, too. Take out a coffee filter and let it do the work for you. Since these filters are lint-free, they're perfect for shining up every bathroom mirror in your home. White vinegar is a great glass cleaner and is actually the main ingredient in many store bought glass cleaners.
Super Sinks
Sometimes no matter how much you scrub, your bathroom sinks never seem to be as clean as you'd like. Now you can solve this pesky problem and all it takes is a little vinegar. Just soak a paper towel in this solution and wrap it around your faucet for about ten minutes. Afterwards, buff your sink to a gorgeous shine and it will look brand new again!
Want More Info?
Bathrooms can be the hardest places to clean in your Breckenridge, Colorado home. However, I hope these tips give you new hope in making sure your bathrooms are as sparkling fresh as possible.
If you're getting ready to buy or sell a home in Breckenridge or throughout Summit County, get in touch. I can put together some properties that might suit your taste, and help with specific tips on staging showing and all the other parts of the selling process. Feel free to start your search by looking through the updated listings on my website at any time. When you're ready to explore your options or prepare for showings, contact me at any time via email ([email protected]) or on my office line. I look forward to working with you!