Breckenridge, CO Real Estate Advice: Hidden Hazards
The Breckenridge, CO home you've chosen is yours for a reason. It fits your style to a tee. However, just because you love living in your residence doesn't mean there aren't some dangers you can't see. Today I'm offering some important real estate advice on the hidden hazards that could be lurking around you. With these tips, you can safeguard your home so that it's even more of a delight to you and your family.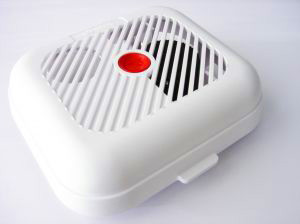 Carbon Monoxide
Carbon monoxide is a serious threat because you can't see it or smell it. For this reason, you should make sure to have a carbon monoxide detector on every level of your home. The alarm will be the first to warn you if this gas is circulating from any number of sources, including stoves, appliances or automobiles. 
Asbestos
You might not know some materials in your home include asbestos as an ingredient. Yet the fact is that it can be present in insulation, vinyl and linoleum flooring or even on your roof. Danger occurs when these items become damaged because asbestos fibers can break loose and circulate in the air. If you discover a breakdown of any of these parts inside or outside your home, call in the experts. Asbestos removal shouldn't be handled on your own.
Radon
Like asbestos, you could be inhaling carcinogens and never realize the risk. Radon is a natural gas that often enters homes through cracks in the foundation, holes around pipes and wall joints. Nearly every property has radon at some level. However, when it's at high levels, you could be more susceptible to diseases such as lung cancer.
Since this gas is colorless, tasteless and odorless, you can only determine its presence with a test kit. If you test and find out that your home contains radon, the best thing to do is mitigate this gas with ventilation. However, there are other methods, depending on your home and how radon is coming into your residence. Again, I urge you to call an expert to help resolve the issue so you can be sure you're taking the right approach.
One Last Reminder
I can't stress enough how important it is to contact professionals, if you have any inkling that hazards are present in your home. Their expertise may end up protecting your long term health and that is always worth investing in. 
Want More Info?
Staying on top of home safety issues and keeping your family safe should be top priority. Professionals can help you find a viable solution so that you and your family are protected. I hope this advice makes you aware of the serious threats that may be on your property so that you can take the necessary steps to repair the issues in a timely way.
On a different note, if you're buying or selling a home in the Breckenridge real estate market, get in touch. I can put together some properties that might meet your needs. You can start your research by browsing the updated listings on my website at any time, and if you have questions, I'm happy to answer them.
When you're ready to explore your options or prepare for showings, contact me at any time via email ([email protected]) or on my office line. I look forward to working with you!