Breckenridge Real Estate Company Spring Cleaning Ideas
It's the season for spring cleaning, so today's article is focused on great ideas you can use to improve your home as the weather gets warmer. Whether you're getting ready to work with a Breckenridge real estate company to put your home on the market or you just want to add value to your property, these suggestions will get you started.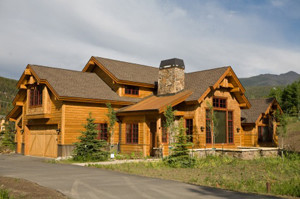 Get to Know Your Lawn
After a long winter, you might be eager to repair the seasonal damage to your yard and reseed any dead spots. However, it's important to understand your lawn's needs before you tackle any issues.
The best way to start is by purchasing a test kit at your local home improvement store. Then you will know your lawn's pH balance and you can proceed in developing a feed schedule to get your yard back in shape for the spring and summer. 
Resealing the Driveway
The key to a long-lasting driveway is very simple. You just need to reseal it on a regular basis. Pick a rain-free weekend and then spray the surface down, scrubbing it clean. Once it's dry, get a sealer from any hardware store. You can then work this material into the asphalt, using a squeegee or a push broom.
Be sure to keep all vehicles off of your newly resealed driveway for the next 24-hours. Then you should be good to go!
Window Washing
Believe it or not, it's highly recommended to wash your windows twice a year. Spring is the perfect time for this type of cleaning because you can get rid of all the winter grime. Then in the fall, you should rewash your windows to prepare for the winterizing regimen.
As for your spring cleaning date, pick a cloudy day to minimize any streaking on the glass. Wash out any window wells with a hose and remove storm windows. I also urge you to wipe your screens clean and get rid of accumulated dirt from the winter season.
Additionally, a soapy sponge is great for scrubbing down the window tracks. Use a lint-free cloth to dry everything off for a sparking spring!
Allergy Prep
Pollen is in the air so it's important to change out your HVAC filters on a regular basis.
However, dirty filters aren't the only things that can inspire a sneezing fit. Tracking pollen in from outside may make your allergies even worse. One solution is to put welcome mats both inside and outside each door. Get in the habit of taking off your shoes too, so that the pollen doesn't spread throughout your home.
Contact Me
As you can tell, there are a lot of things you can do to get your home in great condition for the spring months. I hope this blog offers you some useful projects that will help you keep your property at its very best.
If you're looking to buy a new home in Breckenridge or throughout Summit County, I'm happy to put together some properties that might meet your needs. You're always welcome to look through the updated listings on my website any time, too. Then we can talk about the homes that interest you together.
When you're ready to discuss your options or prepare for showings, contact me at any time via email ([email protected]) or on my office line. I look forward to working with you!