Breckenridge Realtors Pick: April Featured Condo
A prime location, convenient size and gorgeous layout are just some of the great features of this terrific condo for sale in Breckenridge. I'm proud to select it as my the Realtors Pick for April and once you look at the pictures I think you'll agree it's simply amazing!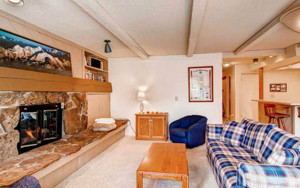 From the spacious bedrooms and large kitchen to the on-site pool and parking garage, you just can't go wrong by choosing this condominium. Plus, you'd never know it's a two bedroom because of the amount of usable space this condo offers. The fact is you could have a good-sized party here and never feel crowded!
Don't forget to check out the sauna, hot tub and clubhouse available to you on the premises. When you move into this condo, you're instantly part of a fabulous community.
In addition, the fantastic location of this condo gives you access to nature and shopping in just a short walk or drive. It's an easy walk to the Gondola or downtown Breckenridge. Therefore, you can spend an afternoon on the mountain and then check out what's happening on Main Street without going out of your way.
As a Breckenridge Realtor, I know there are many buyers in search of a condo with these amenities. There's a good reason for that, too. Living in Longbranch is both exciting and convenient. The best part is you can buy this Breckenridge condo as a primary home, a vacation getaway or an investment property. If you do decide to rent it out, you can expect approximately $23,000 in revenue each year. That's a pretty nice return for buying such a reasonably priced condo!
Want More Info?
As you can tell by now, this incredible condo in Breckenridge has a long list of remarkable qualities that make it stand out. If you'd like to tour this property in person, just let me know. I can arrange a visit right away. Give me a call and I'll set up a time that works with your schedule.
Also, if you want to view other homes in this community or throughout Summit County, I'm happy to put together some properties that might meet your needs. You're always welcome to look through the updated listings on my website to get started. It's quite possible that you just might find the perfect place during your MLS listing research.
When you're ready to discuss your options or prepare for showings, contact me at any time via email ([email protected]) or on my office line. I look forward to working with you to find the home of your dreams.