Breckenridge Realtors Tip: Get Buyer Feedback
If you've had your Breckenridge home listed in the market for an extended period of time without any offers, you're probably frustrated. I can sympathize. A lot of work goes into showing a home in the hopes of attracting the right house hunter.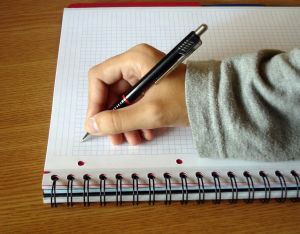 However, just because the property hasn't progressed yet doesn't mean you're out of luck. You could receive help from what may be seen as an unlikely source. Prospective buyers might very well assist you by providing important guidance. It's called buyer feedback and I can tell you right now that these reactions are quite valuable.
It's natural to wonder how potential buyers have responded to your home after a scheduled showing. When I'm assisting a seller, I always welcome feedback from other Breckenridge Realtors once a showing has been completed. This is the only way to get the full picture of how a home looks and feels to people walking inside for the first time.
I am certainly aware that any negative feedback could be a strategy on the buyer's part to encourage a lowball offer to be accepted, but if there isn't an offer pending, I suggest sellers keep an open mind about what potential buyers have to say.
If multiple buyers express similar sentiments about a home, it probably isn't a negotiating tactic…it could be a clear roadblock to the sale of your home. Visible problems with a renovation, a bad smell in certain rooms or a lack of light in important rooms are worth a closer look. If you and your Realtor are noticing a them in the buyers feedback, that needs to be addressed and resolved as soon as possible.
Sometimes feedback can be difficult for a seller to hear. I understand that, especially when a homeowner has come to think of their property as home. But in my role as a Breckenridge Realtor, it's my job to remind clients that selling a home is a business transaction and as much as possible, we need to put our emotions aside.
Buyer feedback can be the key to reaching a great sale price on your Breckenridge home, so think of your potential buyers as partners in the process of the sale and don't discount their opinions.
Want More Info?
As you can tell, buyer feedback provides numerous benefits to the seller. It's the best way to know if your home is on the right track for a future sale. I hope this article gives you more information about how you can take advantage of the reactions you receive from buyers who look around your home.
If you're ready to buy or sell a home in Breckenridge or throughout Summit County, you can start your research by looking through the updated listings on my website, and when you're ready to explore your options or prepare for showings, contact me at any time via email ([email protected]) or on my office line. I look forward to working with you!