Bidding Tips for Real Estate in Breckenridge
Finding the Breckenridge home that perfectly suits your needs is a wonderful feeling. However, before you can call it your own, you need to go through the offer process.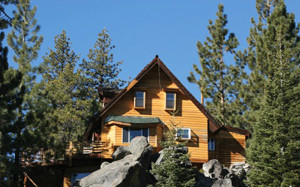 This is often a stressful experience. The good news is I have some very helpful important bidding tips you can use. By integrating these ideas into your approach, you could be on your way to obtaining the real estate you want in Breckenridge.
Read the Market
As your Realtor, I'll certainly guide you on how to determine the home's worth. Unfortunately if you try to perform this research solely online, you'll find that there are no scientific equations for properly sticking a price on a piece of real estate. I'll bring an extensive track record of buying and selling in Breckenridge will help flesh out some of the research you can do online, and determining what neighboring homes have sold for in the recent past is essential for understanding how a seller has listed a particular home.
Some people price their property too high so having a ballpark figure for the vicinity is crucial. It will give you an edge when it comes to evaluating how a home is priced and determining your next move.
Specifically, it's important to look at comparable homes that have sold within the last 6 months. In basic terms, you need to see how homes of a similar size and with similar features have sold in order to get an accurate read on the property you wish to purchase.
Learn about the Seller
Besides understanding the neighborhood market, you want to figure out the seller. It's important to learn their motivations for putting the house on the market. Has the house been listed for a while? Do the sellers still reside in the property or are they living somewhere else now?
If the sellers have left, chances are they're paying two mortgages. Therefore, they are probably motivated to sell before their finances get too tight. This could be a great time to make a lower bid so that you can get the property at a more reasonable cost. 
Talk to the Neighbors
Sometimes the best source of information about a certain area is surrounding neighbors. They could actually know more than local government offices because they live on the street you're considering for your next property.
See what these residents say about the home you want to buy, the current owners, recent crimes and potential construction in the area. You'll get a better picture of the neighborhood from the people who already call the area home.
Rely on My Expertise
Negotiating a good price can generate some anxiety. I understand this feeling very well. However, you don't have to experience any frustration on your own. As a Breckenridge Realtor, I'll always give you my honest opinion about attaining a fair price on any property that interests you.
Furthermore, I'll make sure your needs are met so that you get the most home for your money. My bidding recommendations are always based on detailed knowledge of a particular neighborhood. Research is important. For this reason, it's crucial to have a thorough grasp of the market before making any offers. Let me help you devise the best bid so that you can become the proud owner of a beautiful dream home!
Want More Info?
As you can tell, bidding on a home has many moving parts. I hope this blog gives you more information about how you can produce a winning bid for gorgeous real estate in Breckenridge. Please know I'm ready to help you with this process at any time, too.
If you're at the beginning of your search for a home in Breckenridge or throughout Summit County, you can start by looking at the updated listings on my website at any time. When you're ready to explore your options or prepare for showings, contact me at any time via email ([email protected]) or on my office line. I look forward to working with you!