Summit County Realtors Picks: August Events
August is one of my favorite months in Summit County. As a Realtor I get to visit every corner of the county and I love checking out all the great activities offered in the final weeks of summer. I'm excited to share a fantastic list of fun events you and your family can enjoy in August. If you're new to the area, or just visiting, you'll discover just how wonderful it is to live in Summit County during this special time of the year.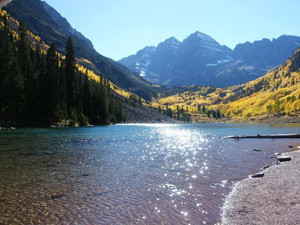 Curves Ahead
Have you ever wondered about the life experiences of your neighbors? Would you like to get to know their perspectives even more? Then be sure to head over to the Backstage Theatre in Breckenridge for Curves Ahead. On August 9 – 12, hear this delightful potpourri of points of view from local residents of Summit County. You might be surprised at what you'll learn from members of your community!
Open House
Interested in upgrading a room in your home? Are you in search of an experienced landscaper? Do you want to find out more about the latest materials that are now used in home construction? If so, then you don't want to miss the Summit County Builders Association Open House. On August 12th at 5:00pm, come to the Holiday Inn in Frisco for this very informative event. You'll be able to talk about your home project needs with a wide variety of professionals.
Trail Race
Calling all runners and running enthusiasts! The Run the Rockies Trail Running Race is here! On August 15th at 8:00am, come to the Frisco Nordic Center for a run you'll never forget. Whether you're an experienced runner or a first time half-marathoner, this is the event for you. All racers will receive a piece of commemorative race gear and a post-race meal.
Concert in the Park
Relax after a long day with great music! It's the Concert in the Park Series on Main Street in Frisco. On August 20th at 5:30pm, the Jacob Larson Band will keep you clapping to the beat of some catchy creations. This is the last day you can enjoy these free summer productions. Make sure you don't miss the fun!
Sunset at the Summit
If you're still in the mood for free live music, then you should attend the Sunset at the Summit concert series. On August 22nd at 7:00pm, come to the Lake Dillon Amphitheater to hear the harmonious sounds of Guild of Ages. This group will definitely get your energy level up! 
Jazz and Wine Festival
Have you ever dreamed of mingling with jazz greats while sipping wine? Then this fantasy can come true at the 31st Annual Genuine Wine and Jazz Festival. On August 28th through the 30th at the Copper Mountain Resort, you can enjoy the smooth jazz melodies of top talent, taste delicious food and sample amazing wine throughout a fantastic weekend. Make your reservations today for some exquisite memories!
Want More August Events?
These are just some of the terrific events you can enjoy in Breckenridge and all around Summit County during the month of August. For more fabulous ways to explore everything we have to offer, just check back with our blog. The Realtor team and I always have new, fun activities you can experience all month long.
If you're looking to buy or sell a home in Breckenridge, we can help with that as well. Feel free to browse the updated listings on my website to get started and when you're ready to discuss your options or schedule showings, contact me at any time via email ([email protected]) or on my office line. I look forward to working with you to find your perfect home.