Breckenridge Real Estate Tips: Young Buyers
In today's housing market, millennial buyers are becoming a very important group. That's because they make up a large portion of house hunters in the current market. For this reason, it's essential that you keep these young buyers in mind when you're trying to sell your Breckenridge real estate.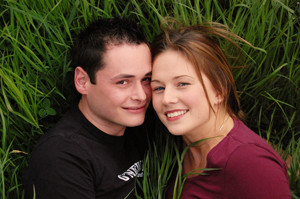 To help you appeal to this crucial property seeker, I want to offer some helpful tips that can make your home even more attractive.
Key Updates
Every buyer is drawn to updated rooms such as the kitchen and bath. It's always a pleasure to walk into a home that looks well-maintained and up-to-date. It's important that the renovations aren't too radical however…while renovations should fit your style, keep in mind that moving away from commonly enjoyable upgrades like countertops and appliances may turn off a potential buyer.
Open Floor Plan
Young buyers are particularly drawn to homes that are open. Formal dining rooms and compartmentalized areas of a house don't really suit their style. This is because they enjoy entertaining in a bigger, more welcoming space.
A home that has a combination kitchen and dining room is appealing since it allows enough of an area for bigger gatherings. Basically, this is the new way of entertaining, where guests congregate in the kitchen/dining portions of the home. If your place has an open floor plan of this sort, you could very well own a home that young buyers will like.
Low Maintenance
Homes that are easy to maintain make today's young buyers instantly interested. They don't want to spend time repairing or fixing. Instead, they look for houses that are simple to clean and don't have a lot of moving parts. Hardwood floors, stone countertops and small lawns are generally attractive features for this group of buyers.
Online Photographs
Technology plays a huge role in how homes are sold in today's market. This means you need to make sure your home looks dazzling online. Professional photographs can make an incredible difference and really showcase all of your property's amazing qualities.
Young buyers will almost certainly be researching homes online, so you should take steps to ensure your property sparkles on every kind of device. Millennials are very tech savvy and they tend to search through listings on their own. That's exactly why great photos could be just the way to reach a young buyer looking for that perfect first home.
Want More Info?
As you can see, there are certain things young buyers want to find in a new property. I hope this article helps you better understand what you can do to make your home appeal to this kind of house hunter.
If you're about to enter the Breckenridge real estate market get in touch. I can put together some properties that might suit your tastes. Feel free to look through the updated listings on my website to get your research started, and when you're ready to explore your options or prepare for showings, contact me at any time via email ([email protected]) or on my office line. I look forward to working with you!