Breckenridge Realtors: September Events
Fall is just days away, and we're already feeling the cooler air. Breckenridge has some fantastic autumn events ready for your enjoyment. As a Realtor in Summit County, I love sharing great activities you can experience throughout the month of September. Read on and have fun!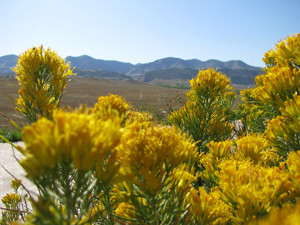 Mud Run
Looking for your last hurrah before the colder temperatures arrive? Then don't miss this perfect event! On September 12th, roll up your sleeves and prepare to get dirty! It's the Dirty Girl 5k Mud Run on Copper Mountain. This women-only event is bound to inspire you with girl power galore!
Cloak and Dagger
Mystery and humor come together wonderfully in this entertaining production. Throughout the month of September, make sure to reserve your seats for the Lake Dillon Theatre Company's presentation of "Cloak and Dagger." This family musical will have you singing along as Detective Nick Cutter takes you on a wild tour of New York for his latest case.
Gold Panning
Ever wonder how gold was discovered? Now you can get all of your questions answered at this gold panning event. Weekends, through the end of September, come to Lomax Placer Gulch in Breckenridge and see how the entire process used to unfold in early America. From visiting a mining cabin to touching the original equipment, you will find out all of the details of this enriching endeavor!
Swimming Drop-In
Whether you're just started to learn to float or you're a real pro in the pool, the U.S. Masters Swimming Drop-In welcomes you! Tuesdays and Thursdays in September, come to the Breckenridge Recreation Center for individual guidance. You'll develop fitness goals that will help you be at your best in the water.
Victorian Home Tour
One of the most fascinating aspects of Summit County is its extensive history. That's why the Barney Ford Victorian Home Tour is too good to pass up! Tuesday through Sunday in September between 11 – 3, make your way to this amazing site in Breckenridge for a most informative tour. You'll learn all about Barney Ford's impressive rise from slave to entrepreneur to one of the most well-known civil rights leaders in Colorado. 
Want More September Events?
These are just some of the fun events you can enjoy in Breckenridge and all around Summit County during the month of September. For more fantastic ways to explore everything we have to offer, just check back with our blog. The Breckenridge Realtor team and I love to discover exciting activities you can experience throughout the month.
Also, if you're looking to buy or sell a home in Breckenridge, get in touch. You can start your research by browsing the updated listings on my website at any time and when you're ready to discuss your options or schedule showings, contact me at any time via email ([email protected]) or on my office line. I look forward to working with you to find your perfect home.