Flooring Ideas from RE/MAX Breckenridge CO
Whether you have carpet, hardwood or tile, your floor takes a lot of wear and tear over the years. Whether it's normal wear and tear or flooring that's out of style, when you list your home, you may have to think about new flooring.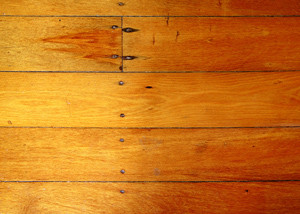 I've been on the RE/MAX team here in Breckenridge, CO for a long time and I've seen both conventional and innovative ideas for flooring. Here are some of the materials that are both popular and affordable these days.
Bamboo
If you love the hardwood look, but you can do without the huge expense, you might think about installing bamboo floors. Environmentally friendly and offering a hardwood feel, bamboo is a great option. Plus, bamboo is very easy to keep clean.
Laminate
You've probably already heard of laminate. What you might not know is that laminate comes in many styles and several thicknesses. You can get laminate in many wood styles and they now make options that can stand a few rounds of refinishing; giving the floors a much longer life.
Tile
Like laminate, chances are that you are aware of tile flooring. What you might not realize is that large-format tiles can make a room look much bigger. The secret is minimal grout lines. Furthermore, tile is easy to clean and very durable. You can also choose from many different gorgeous styles. It's quite a versatile flooring choice.
Cork
It's not just for wine bottles! Cork is actually a great alternative to wood. That's because it offers a rich texture and color to any room. Plus, it resists mold, mildew and even insects. On top of all of its other great qualities, cork also has a built-in noise reducer. You really can't go wrong with this amazing material.
Reclaimed Wood
As we think more about preservation of resources there are plenty of showrooms using reclaimed wood for flooring. If this is a material you want to investigate, start by looking for flooring companies that specialize in unusual or modern styles. There are plenty on the front range that are ready to take on projects in Summit County.
Want More Info?
Whether you're upgrading a room or a floor to gain new enjoyment, or upgrading with an eye to sell your home, new flooring can make rooms look bigger and spaces more luxurious.
If you're thinking of buying or selling in Breckenridge (or throughout Summit County), let me know. I can put together some properties that might suit your needs.
If you're just beginning your research, you can start by looking through the updated listings on my website. When you're ready to explore your options or prepare for showings, contact me at any time via email ([email protected]) or on my office line. I look forward to working with you!