Breckenridge Real Estate Companies: Top Mortgage Tips
Buying a home is a big commitment. You're not just choosing a place to live for an extended period of time. The fact is that you're picking a community that you will live in and interact with. This is why it makes perfect sense to have a clear, long-term strategy in mind concerning your mortgage payments. You want to make sure enjoying your new Breckenridge home doesn't affect your lifestyle negatively.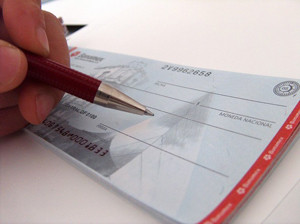 Over the years that I've worked for RE/MAX–one of the established Breckenridge real estate companies in the country–I have seen many different approaches to mortgages and the mortgage process. It's an important topic and in this blog, I will outline several tips you might consider to make sure your mortgage is paid on time and doesn't become a source of stress.
Round Up Your Payments
It may not seem like much, but if you pay just a few extra dollars on your mortgage each month, you will shorten the length of your loan. Instead of sending in a check for an odd dollar amount, round up to the nearest ten, or the nearest hundred. That additional amount can actually absorb a handful of payments at the end of your mortgage.
What you're doing is lowering your principal amount. When the principal decreases, it means more of your monthly payment will go towards this part of your loan and not the interest expense. Lower payments in the long run mean either: cash in the bank, or a sum you can turn toward other investments.
Refinance
Another good way to pay off your loan faster is to refinance. A 30-year loan can be transformed into a 10-, 15- or 20-year mortgage at any time. Of all these options, the 15-year loan is the most popular.
The thing to remember is that your loan payments will be higher if you choose to refinance for a shorter term. You'll want to plan according to your income and budget.
If you would rather not go through the stress of refinancing, but you want to shorten your loan, you can always do your own calculations. Figure out what you would be obligated to pay for a 15-year loan, as an example, and send in the extra money whenever you can. You will see your loan get smaller and smaller over a shorter timeline, but you're not locked into a refinancing schedule…you've just chosen to make higher payments.
Biweekly Payments
The idea behind biweekly payments is that you can add an extra month each year to your schedule. Therefore, you will have invested 13 payments in a 12-month year by choosing the biweekly route. In other words, by paying half of your mortgage every other week, the result will be 26 half payments or 13 full payments. This extra month each year will make the length of your loan shorter in the long run.
If you're interested in this type of a payment structure, check with your bank or lending institution. Some institutions will set this up at no charge. Others, might include fees. Be sure to research what your lender offers for a biweekly payment plan.
Want More Info?
As you can see, there are a number of options you might explore for making your mortgage more manageable. I hope this blog has provided tips that could help you pay off your loan at a faster rate.
If you have questions about buying, selling or financing a new home in Breckenridge or throughout Summit County, Get in touch. I've been in the real estate business in Breckenridge for a long time and I'm ready to help. Feel free to start your research by reviewing the listings on my website at any time. When you're ready to explore your options or prepare for showings, contact me at any time via email ([email protected]) or on my office line. I look forward to working with you!