Things to Consider Before Renting Your Summit County Home
Having a mountain home can be wonderful. There's nothing like the fresh mountain air, scenic views and being surrounded by nature. Summit County's wide array of mountain homes offers so many terrific qualities. It's hard to imagine ever leaving this gorgeous area.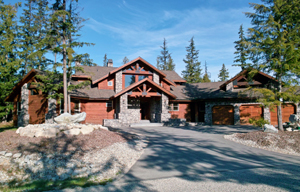 But sometimes life gets in the way of staying in a certain place, making it necessary to consider your options. Perhaps you've found a job in another state or you need to downsize or upgrade due to a family situation.
While the Summit County housing market is definitely improving, you may not feel you can get the price you want, if you decide to sell at this time. So renting your beloved home could be the best route for you.
But before you take this path, there are some things you should consider first.
The Investment
Rental properties are often viewed as a lucrative way to earn money. But if you're just renting your home for the short-term and you've never been a landlord, there are some financial issues you need to weigh beforehand.
It's true that you'll be getting a check each month from your tenant. However, there are also expenses on your end. You'll be responsible for all the upkeep, which includes repairs and maintenance. This can amount to approximately 2 percent of your home's purchase price to cover basic costs.
If you decide to let a management company oversee the rental, it may cost about 10 percent of the amount you charge your tenant. These costs must be factored into your decision to rent your mountain home.
Colorado's Landlord Tenant Laws
There are responsibilities involved in being a landlord. Every state has its own set of laws and Colorado is no exception. The nice thing is that Colorado's laws are very reasonable for landlords. You can make the security deposit as much as you think is necessary, for example. Plus, you don't have to give notice for rent increases.
But before you jump into a landlord/tenant relationship, it's important that you familiarize yourself with all of the laws pertaining to renting a property here.
Also, just because Colorado doesn't have a lot of statutes that control a landlord when it comes to rent doesn't mean you can pick a random amount to charge your tenant either. You need to make sure your price is competitive in terms of the neighborhood. So do your research by checking nearby rental ads and looking at homes comparable to your own. (If you need additional ideas, give me a call.)
Picking the Right Tenants
One of the biggest stressors in renting out your home is the anxiety over finding decent tenants. This can be very tricky because a person may seem very friendly and appear responsible on the surface. But when it comes time to collect the rent, the same individual could turn out to be a nightmare.
However, you have options. If you prefer to do the screening yourself, it's best to consult a fair housing attorney about what should be included in your application form. Then be sure to check every reference and piece of information a prospective renter puts down.
Get the candidate's complete history, including past rentals, credit and criminal backgrounds. You should make sure the applicant is aware that you are performing these checks as well. Have the person sign a separate release form before you start the digging process.
A lot goes into determining the best person to rent your mountain home. If you don't have the time for such an in-depth search, a rental company may be the best choice. But, again, be prepared to pay about 10 percent of the monthly rent for these services. 
When It's Time to Sell
By now, you can probably tell that renting out your mountain home is a very personal choice. There is a lot to think about before taking this step. But just because you choose to rent your place out now doesn't mean you can't change your mind at some point in the future.
When you feel that being a landlord just isn't for you anymore, it may be time to consider putting your Summit County home on the market. This can be a difficult decision. However, that's why I'm here to assist you through this process from beginning to end.
I'm also available to help you buy a home in Summit County. Just let me know the type of property you'd like and I can put together a comprehensive list we can go through together. In the meantime, check out my website to see some of the available listings that may be of interest.
You can always feel free to send me an email at [email protected] or call my office lines whenever you'd like, too. I look forward to hearing from you!