Are Credit Standards Loosening Up?
You've always wanted to purchase a home of your own. But because of the economic recession and the resulting housing crisis, you have not been able to qualify for a loan. However, the landscape is now changing. That's very good news for you and other prospective homebuyers in Summit County.
Since mortgage rates are on the rise and refinancings are taking a dramatic fall, banks now need new business. Therefore, they're relaxing credit standards for some borrowers.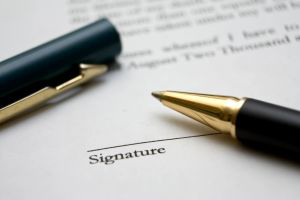 When interest rates begin to go up, people often feel concerned about entering the real estate market. This attitude can cause the volume of home loans to slow down. In response, many banks are loosening up on their credit standards, particularly for smaller loans that don't have as much risk.
The fact that banks are more open-minded can only mean additional possibilities for you. It's a win-win situation that you shouldn't overlook, especially if you plan on purchasing a new Summit County home in the next few months.
How to Take Advantage of Easing Credit Standards
With credit standards now easing on certain loans, this could be the perfect time for you to purchase a new home for less.
But make sure you do your homework on the type of mortgage that's best for you. Many buyers choose a Federal Housing Administration (FHA) loan because they can get a house with just 3.5 percent down.
However, the FHA fees involved in this kind of a loan can be costly. So you may consider saving a little more for a conventional loan and putting down the required 5 percent. If you're able to invest at least that amount, then it may be a good idea to do some comparison shopping. Find out the difference in costs between the FHA mortgage and the more traditional type of home loan.
Also, before you apply for any type of mortgage, carefully review your credit report. You want your credit to be as spotless as possible. So be proactive and try to pay off at least part of your credit card balances. That can often help raise your credit score quickly.
In addition, check for any credit errors and have them corrected right away. By addressing these essential details prior to any loan applications, you will come across in a much more positive light to lenders. 
I'm Here to Help
It can be very challenging to understand how the mortgage process works. Determining the right kind of loan for you may make this tense experience even more stressful. But that's why I'm here to help you through this entire process from beginning to end.
Also, if you're looking to buy a home in Summit County, just tell me the type of property you'd like and I can put together a comprehensive list we can go through together. Feel free to search through the available listings on my website, too.
Whatever your real estate needs happen to be now or in the future, I'm ready to be your guide.
You may also have certain questions or concerns that are featured in my Kelli Sells Blog. So check it out and then feel free to contact me at your convenience.
Send me an email at [email protected] or call my office lines whenever you'd like. I look forward to hearing from you!