How to Handle Bidding Wars on Summit County Homes
Now that the housing market is improving in Summit County and other parts of the country, bidding wars are becoming more common. Key factors such as low mortgage rates, increased prices and the relatively small number of homes on the market make it quite possible that there will be more than one interested buyer for a certain property.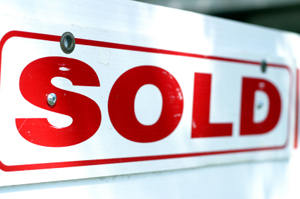 Since bidding wars are on the rise, I've written this blog to help buyers and sellers make the most of this real estate reality. (Don't forget that as a realtor, I can help people from both ends of the spectrum deal with the complexities that a bidding war can cause.)
Best Tactics for Buyers
You've just found the house of your dreams and you're eager to call it home. The problem is that you've learned other buyers feel the same way about this particular property and they've put offers on it, too.
So how do you compete?
There are several things you can do. First of all, recognize that sellers want top dollar for their houses. In addition, they need reassurance that the offer they finally accept won't fall through. This means that if you show the seller  you have a mortgage pre-approval, the chance that you'll be denied a loan is pretty low.
Of course, this is not a guarantee that you will get the loan in the end. But it's good for the seller to know that the lender feels you're capable of obtaining a mortgage of a certain amount.
In order to make sure you get pre-approval, you can take the time to fix any errors in your credit history, pay off some of your debts and eliminate any unnecessary lines of credit.
While pre-approval is definitely a plus, you may also do other things to enhance your bid to the seller. If you don't make your offer contingent on selling your current home, for instance, you're more likely to be on top of the list.
Also, if there is the possibility that a bidding war could exist for this home, make your best offer first. Lowballing to test the waters could backfire because a rival might swoop in and provide a better bid.
Finally, put yourself in the seller's shoes. Does this person require flexibility on a moving date? Would an earlier closing be more convenient? Is there a certain place where the seller would prefer to have the closing? If you're willing to adapt to the seller's needs, you could tip the balance in your favor when it comes to purchasing this home. 
Best Tactics for Sellers
As the seller, there are certain things you can do to take advantage of bidding wars on your Summit County property. First of all, make sure to price your home to draw as many bids as possible.
This often means putting a price on your property that's just under market value. Keep in mind, though, that you have to find the right balance. If you price your home at too low of a cost, potential buyers will think there is something wrong with the place and lowball you.
Also, as your real estate agent, I believe that hosting a broker open house may help get the word out that your property is on the market. There are often occasions when a broker will look at a property and immediately know of a client who might be interested.
The fact is that by drawing as many offers as possible, you have a better chance of starting a bidding war on your home.
Also, it's a good idea to have open houses for potential buyers soon after your house is on the market. If you schedule an open house that has several prospective buyers, you could be creating the perfect climate for a bidding war to take place.
I'm Here to Help
A lot of strategy is involved in bidding wars. Whether you're a buyer or a seller, dealing with multiple bids on a Summit County home can be stressful. But that's why I'm here to help you through this entire process from beginning to end.
If you want to purchase a Summit County property, feel free to search through the latest listings on my website. Then we can discuss the homes that look good to you.
You may also have certain questions or concerns that are addressed in my Kelli Sells Blog. So check it out and then contact me at your convenience.
Send me an email at [email protected] or call my office lines whenever you'd like. I look forward to hearing from you!