How to Stage Your Summit County Home Without Spending a Fortune
As you prepare to put your Summit County home on the market, there are many things to keep in mind. However, the very first item on your priority list should be how your property looks. Appearance means so much to prospective buyers. That's why staging is so important.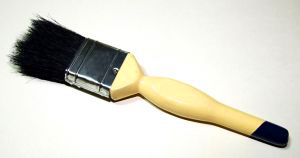 The problem is that hiring a professional stager can cost quite a bit. On average, the prices may range from $50 to $150 per hour. When you're on a tight budget, you might not have the resources to foot such a bill.
The good news is that you don't have to be discouraged. There are effective ways to stage your home very cheaply.
Pack It Up
One of the simplest and most inexpensive things you can do to stage your home is to pack away your personal items. By putting away your private possessions, you allow potential buyers the chance to view the space more clearly. Therefore, they can imagine how their belongings would look in each of the rooms.
Pack up all of the photographs on display, religious items and anything else that may distract buyers from picturing your place as their own.
Clear the Clutter
Eliminating the clutter is another great way to make sure buyers focus on the home itself, not your extensive collection of DVDs or bowling trophies. You may not realize you've accumulated a lot of clutter in your home after living in it for a number of years. However, a prospective buyer who walks into your front door for the first time will definitely notice.
That's why you should make sure to remove items from countertops in the kitchen and bathrooms. Also, if you have kids or pets, clean up any toys that could be lying around.
Place these possessions in boxes and neatly stack them so that they're out of the way. You might also consider renting a storage unit in order to ensure your house is free from any clutter. In general, a small unit may cost $45 or less per month.
Bring Out the Paint
It's critical that each room in your house looks clean and move-in ready. Now that you've depersonalized your home and cleared away the clutter, the next step is painting the rooms.
If you've recently painted, then you're ahead of the game. You may want to think about some touch-ups here and there. However, if your home hasn't been painted in a while, this is the perfect time to get those paintbrushes out.
When you freshen each room with neutral colors, including the trim and doors, your home is much more inviting. This simple step provides a clean, new feel that buyers appreciate.
Once the rooms are painted, put some time into arranging your furniture in a neat and organized way. You can also look at builders' models to view how their rooms are furnished. Builders of newly constructed homes are experts at designing rooms for prospective buyers. By checking out model rooms, you may get some good ideas on what to do with your own furniture.
Clean and Deodorize
Nobody likes walking into a dirty home. That's why it's essential that your property is sparkling clean for every showing. The last thing you want is for buyers to get turned off by a strange smell or dirty countertops. It's guaranteed that they won't see all of the great features your place has to offer.
This is why you should scrub each room until it shines, get rid of any litter boxes and make sure your home has a clean scent all the way around.
You might give some thought to hiring a professional cleaning company. Then you can make sure everything in your home is spotless. The cost of cleaning services varies, depending on the size of the property. Typically, though, you will probably spend less than $100.00 for this benefit.
Baking cookies or using air fresheners are also clever tricks to make sure your home smells nice as people enter.
A clean home that has a pleasant odor is appealing to buyers and will make your property stand out from the competition. 
Want More Info?
Putting a home on the market is both exciting and stressful. However, there's no need to feel overwhelmed. I'm here to help. If you're interested in more home selling tips, let me know. I'm ready to assist you through this process from beginning to end.
If you're looking to buy a new home, please feel free to tell me the type of property you'd like and I can put together a comprehensive list we can go through together. Or take a moment to search the updated listings on my website. Whatever your real estate needs happen to be now or in the future, I'm ready to be your guide.
You may also have certain questions or concerns that are addressed in my Kelli Sells Blog. So check it out and then feel free to contact me at your convenience.
Send me an email at [email protected] or call my office lines whenever you'd like. I look forward to hearing from you!