How to Soundproof Your Home – Real Estate Tips from Breckenridge, CO
We live in a hectic society. That means it's hard to avoid all the noise around us, even in quiet neighborhoods. As a Realtor serving Breckenridge, Colorado and other Summit County towns, I'm well-acquainted with a wide variety of sounds that can be annoying to sellers and buyers alike.
Whether it's a loud snow blower outside or pounding music from an adjoining wall, it's hard not to feel irritated when excessive noise intrudes on your living space.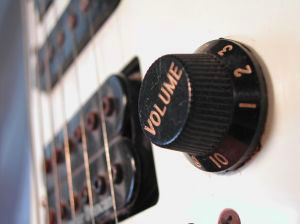 The good news is there are lots of things you can do to resolve the racket both in and out of your home. In this blog, I will provide you with some effective tips you can use to soundproof your property.
Fabrics and Panels
Believe it or not, decorating materials do wonders to keep the noise down. By hanging fabrics or panels on your walls, you eliminate some of the hard surfaces that bounce noise vibration in multiple directions.
Acoustic panels come in many different styles and textures. While they block a lot of noise, they can be on the expensive side. Upholstered furniture, area rugs and wall-hung quilts may also lower noise levels at a fraction of the cost.
Insulation and Drywall
If you're extremely sensitive to noise and willing to spend whatever's necessary to ensure a peaceful home, insulation and drywall could be the route for you. Master bedrooms, bathrooms and family rooms are all possible candidates for this type of treatment.
When you add layers of drywall, you will certainly see a difference in sound transmission. It's even better if you use acoustical drywall such as QuietRock, which reduces noise by 25 to 40 percent. Be warned, though. This type of project could cost thousands of dollars.
Sound-Dampening Underlayment
Floors are often a real problem when it comes to noise. However, you can fix this issue with sound-dampening underlayment. Generally, these underlays are dense sheets that fit over an entire floor to absorb the sounds of walking and any furniture movement.
Underlays are made for every flooring type, including ceramic tile, vinyl planks and engineered wood.
Sound-Reduction Pads
Although intrusive noise can be frustrating, many soundproofing ideas require a sizeable investment. However, there are little things that may be done to diminish loud sounds.
Consider putting rubber pads under countertop appliances like mixers and blenders. This tactic isolates motor-driven machines from hard surfaces and brings down the decibels.
You can apply the same principle to air-conditioning units, furnaces and generators, too. This small step could make a huge difference in the amount of noise you hear in your home each day.
Want More Info?
There are so many ways you can lessen the noise that invades your property, inside and out. Let me know if you'd like other ideas. I have plenty to share!
Also, if you're looking for real estate in Breckenridge, I can put together some properties specifically for you. Feel free to browse through the updated listings on my website and get in touch when you're ready to discuss the homes that interest you.
If you have questions about the Breckenridge, CO real estate market or are ready to get started, contact me at any time via email ([email protected]) or on my office line. I look forward to working with you!