February Activities From Your Breckenridge Colorado Real Estate Team
February is here and it's the perfect time to enjoy all of the winter activities Breckenridge, Colorado has to offer! Here is a snapshot of the many terrific events you can experience in this wonderful town and all over Summit County throughout the month.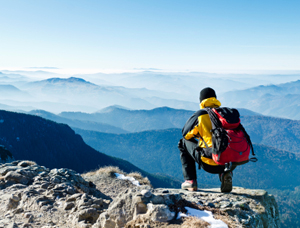 Breckenridge Ascent Race #2
You may know how to ski down a mountain, but how well can get back up the same slope? Find out at the 5th Annual Breckenridge Ascent Series on February 12th at 6:15am. From snowshoes to Nordic skis, come to the Peak 9 base and choose your way to the top!
Valentine's Comedy Show
Do you need a good laugh on Valentine's Day? Then let James P. Connelly and Steve Gastineau put you in great spirits at the Valentine's Comedy Show. Bring your special valentine to the Silverthorne Pavilion on February 14th at 6:00pm for an evening you'll never forget! 
Strange But True
Have you ever wondered about the mysteries of Breckenridge? There are many amazing stories about this fantastic town that include disappearances, kidnappings and other surprising intrigues in history that you may never have heard of before. Get the scoop on these true tales with a twist. "Strange But True" is a special tour and it takes place on February 18th at 5:00pm.
Plays in Breckenridge: The 10th
Breckenridge Backstage Theatre presents the first in a 3-play "ski cycle" that tells stories of the town's ski industry. This production introduces you to 2 recruits of the 10th Mountain Division. You'll see just how nature and passionate loyalty combined to create this brotherhood of soldiers. Make plans to see "The 10th" on February 21st at 7:30pm.
Ski-a-Thon
Summit County Preschool invites you to its first annual Ski-A-Thon! Sign up and start getting pledges so that you can ski to your heart's delight! This family fundraiser starts at 8:45am on February 27th.
Ice Castles In Breck
Enter a magnificent winter wonderland made completely of ice! It's the Ice Castles In Breck exhibit that you can walk through with friends and family. From tunnels to archways, you'll get a whole new appreciation for the art of illuminated ice! This event is at the Breckenridge Ski Resort and lasts now through March 15th.
Looking for More?
These are just some of the activities you can participate in throughout the month of February. The entire real estate team here in Breckenridge hopes you enjoy the sports and cultural activities which make this Summit County town such a wonderful place to live.
Also, if you'd like to view Breckenridge Colorado real estate currently on the market, feel free to reach out. I can put together a prospectus of properties that will meet your needs. Feel free to browse through the updated listings on my website and reach out with questions or to set up showings. As always you can contact me at any time via email ([email protected]) or on my office line. I look forward to working with you!