Breckenridge Real Estate: How to Buy Affordably
One of the greatest thrills of being a Realtor is seeing the joy on my clients' faces as they purchase their dream house or condo in Breckenridge. It's truly a wonderful feeling. Yet I also know the stress that comes with wanting a certain property, but wondering if you can afford it.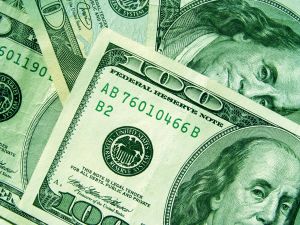 Thankfully, there are strategies you can use to find Breckenridge real estate at reasonable prices. That's why I'm going to focus on different ways you can purchase Summit County real estate without stretching your budget.
Get Preapproved
It's easy to get carried away when you tour amazing homes for sale in Breckenridge. I see it all the time. Since real estate naturally involves large amounts of money, it doesn't seem like such a huge issue to go just another $10,000 for the place that fits you to a tee.
Unfortunately, that's a dangerous game. Many people consider monthly payments in the haze of their excitement without thinking about what could happen if their income suddenly drops or they have to switch jobs. These are areas that really have to be examined so you don't wind up with a payment that's beyond your means.
The best way to tackle this issue is to get preapproved for a mortgage. In addition to showing sellers that you're serious, you'll also get a better idea of your upper financial limit. A good rule of thumb is to take the preapproval number and cut 20 percent off. That will give you some wiggle room in case you need it down the line.
Added Costs Pile Up
Buying a home isn't a one-shot deal. You're still going to have to spend money once you're settled in your new place. There are maintenance costs, utilities and of course: property taxes.
It's easy to forget that these numbers are also tacked onto each monthly payment. However, when you factor those costs into the equation, they could take you well out of your comfortable price range.
Therefore, it's always a good idea to ask the homeowners about their average utility costs and property taxes. You should also get a homeowner's insurance quote and estimate about 1 percent of the home's purchase price for yearly maintenance.
Finally, you don't want to forget about closing costs. This could be thousands of dollars, depending on the price of the home and the structure of the closing documents.
After you gather these figures, we can run the numbers together to figure out if the property you've chosen is affordable for you.
Make Sure to Get an Inspection
I've known many clients who fall in love with a certain home and decide to skip the inspection. In these situations, I strongly advise them against such a decision. Inspections are essential so that you know the exact condition of the home before you commit yourself to be the next owner.
There are things in a home you might not notice such as cracks in the foundation or signs of water damage. A professional inspector can spot these issues right away.
With the inspector's report in hand, you may be able to negotiate with the seller to drop the price, complete some of the fixes as part of the sale or at the very least, you'll know exactly what to expect financially once you purchase the home. Either way, an inspection is worth every cent.
Want to Know More About Buying Affordably?
There is a lot to keep in mind when purchasing in the Breckenridge real estate market. The good news is that with careful research, good questions and a willingness to look at a number of promising properties, you can certainly find homes for sale in Breckenridge that fit into your budget. And don't forget that you're not alone in your search for the perfect home in Breckenridge…I'm always ready to help any way I can.
When you've taken the steps listed above to get ready and settle in on a price range, get in touch. I can put together some potential properties for you, or you're welcome to browse through the updated listings on my website.
When you're ready to talk through your options or schedule showings, contact me at any time via email ([email protected]) or on my office line. I look forward to working with you!