Best Breckenridge Realtor Advice: Good Neighborhood Indicators
Looking for the right neighborhood to buy a home in can be difficult. Sometimes it's more difficult than picking the home itself. In my experience as a Realtor in Breckenridge I've discovered when you find a wonderful neighborhood, it can make your property itself even more appealing.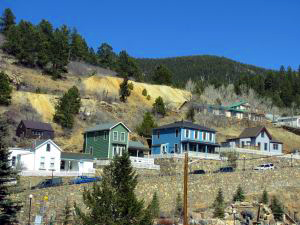 Choosing a neighborhood is a skill that takes practice, so today I'm writing about choosing the right neighborhood for you if you're looking to buy a home in Breckenridge.
Neatness
Trimmed lawns, well-maintained fences and clean sidewalks are all good signs that you're in a neighborhood that is well loved by the residents. These are often signs that there is a real sense of pride in the community.
Make a note of any neat neighborhoods that you find in your search. This is a great quality in a community because it shows residents are concerned about regular upkeep. Not only will that ensure a pleasant living situation for you, it will also pave the way for rising home values.
Peaceful Streets
Loud traffic, industrial noise and intersections can quickly make it difficult for you to enjoy a quiet evening in your new home. Therefore, it's important to evaluate the noise level on different streets you're considering.
Look for homes that are far from major highways, train tracks and airports. This will provide more peace and tranquility in the neighborhood you ultimately choose.
Safety Statistics
If you have children, pets or enjoy being out in the neighborhood, you want to make sure you're distant from areas prone to accidents or dangerous conditions. First of all, make it a habit to search for well-lit roads and sidewalks. Use online resources to check traffic accident statistics and other indicators of a safe neighborhood.
Talk to a Realtor
As an experienced Breckenridge Realtor, I know quite a bit about the various neighborhoods in Breckenridge. If you're looking for specific features in your new community, let me know. I can help speed up your research and point out sections of Breckenridge that are likely to be a part of town you love. Consider my Breckenridge Realtor team an important resource in your search for the best neighborhoods.
Also, as you start to consider the type of home you want in Breckenridge or other towns around Summit County, I'm happy to put together some properties that might meet your needs. You're always welcome to search the updated MLS listings on my website at any time and when you're ready to discuss your options or prepare for showings, contact me at any time via email ([email protected]) or on my office line. I look forward to working with you!