Real Estate Breckenridge: Mortgage Approval Made Easy
The Breckenridge real estate market is steadily improving. That's great news, especially if you're interested in buying a new home in Summit County. However, if you've never purchased property before, the loan process might seem stressful. For this reason, I'm devoting this blog to outlining some effective strategies you can use to get mortgage approval.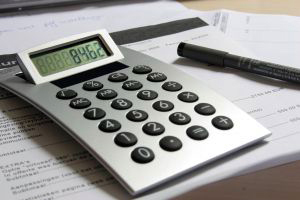 High Credit
When you apply for a home mortgage, the lender wants to know you can pay the money back. If you have a good history of repaying loans and bills, then you are more likely to receive a lender's support.
Experian, Equifax and Transaction, which are all credit reporting agencies, determine your credit score so that lenders can see your dependability as a borrower. If your credit score is high, it means your mortgage rate may be lower and that will decrease your monthly payments.
That being said, the takeaway is that your track record counts when it comes to calculating a credit score and making sure you can afford the home you want.
Earnings
Stability matters when it comes to getting mortgage approval. Lenders want to know you have had the same job with the same employer for an extended period of time. In a bank's eyes, long-term employment means you receive a regular paycheck and are likely to pay your bills on time year after year.
Self-employment, career transitions or even periods of unemployment won't make it impossible for you to obtain a mortgage. Still, a lack of stable employment could present a challenge.
Down Payment
Making a down payment can definitely put you in the good graces of a lender. Usually, 10 percent of the price of a home is the minimum required for a mortgage.
However, if you're able to invest 20 percent, you'll be in even better shape. A 20 percent down payment not only lowers your loan amount, it eliminates some extra expenses like mortgage insurance. In the long run, that can be a huge savings for you.
The more money you're able to put down for a property, the more confidence a lender will have in you. It pays to save up for your new home in Breckenridge, and planning ahead helps.
Want More Tips?
Buying real estate can seem complicated. There are many steps and strategies you can choose. However, you don't need to feel overwhelmed. I'm here to help. If you would like more tips on plan for, shop for and obtain your dream house in Breckenridge, feel free to give me a call. The real estate team in Breckenridge has been helping home buyers and sellers for nearly twenty years.
Also, if you're looking to buy a new home in Breckenridge or throughout Summit County, I'm happy to put together some properties that might meet your needs. You can start by looking through the updated listings on my website, and you can even set up a Breckenridge MLS search alert so you'll know when new listings are on the market!
When you're ready to discuss your options or prepare for showings, contact me at any time via email ([email protected]) or on my office line. I look forward to working with you!