Breckenridge Real Estate Advice: January Projects
It might be cold outside, but you can still be productive about maintenance projects inside your home. For this very reason, I've put together some great January projects that could easily add value to your Breckenridge real estate. Read on for tips you can accomplish while staying warm!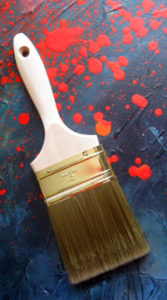 Make a List
You've probably noticed little things around the house that could be fixed like a squeaky floor or a sticky window. Instead of telling yourself you'll remember when the weekend comes, take the next step and make a list. It will help when it comes time to get supplies and you may even come up with a few extra ideas once you start listing. Your home will love you all the more for it!
Future Renovations
While you're in list mode, consider making plans for your next renovation. Does your kitchen need any updates? Could you bathrooms benefit from some remodeling? What kind of budget do you have for these types of fixes?
Even if you don't have the funds available to pay for your dream home project right this minute, you can still start thinking ahead. Brainstorm possible ways you can set money aside and strategize for when you're ready to alter your home for the better.
Clear the Clutter
It's natural to collect stuff in your home over a period of time. Belongings have a way of adding up, but you can take this indoor time and be productive by getting rid of things you don't need. One fantastic approach to this overwhelming project is a systematic inventory. Go through each room and decide what can be donated or sold. If you discover items that aren't in working condition, it's possible to recycle them or donate them. In the end, you can free up space in your home and feel more organized in the process.
Paint
Is there a room in your house with outdated wallpaper? Do you have a space that's painted a color you've never liked, but haven't had time to change? If either of these scenarios apply to you, then you might want to use the month of January for some painting projects.
If you see selling in your future, you could consider some neutral tones. Or if you want to make a bold statement and have plans to enjoy the room for a while, check out some of the year's most trendy tones.
You might be amazed to discover how painting a room can transform it into something fresh and new. Keep in mind, though, that if you do decide to embark on a painting frenzy this month, make sure to ventilate the area properly. It's always important to stay safe whether you're painting or doing any other type of home project. Good luck and have fun!
Contact Us
As you can tell, there are many things you can do to improve your home and stay busy during the cold weather. I hope this blog offers you some useful ideas for January projects.
If you're looking to buy or sell a home in Breckenridge or throughout Summit County, let's start the conversation before the spring rush. I'm happy to put together some properties that might meet your needs and you're always welcome to look through the updated listings on my website. When you're ready to discuss your options or prepare for showings, contact me at any time via email ([email protected]) or on my office line. I look forward to working with you!