Breckenridge Realtor: February Events
We're making our way through winter and spring isn't too far off! As a Breckenridge Realtor, I just love seeing all of the fun activities that are available each month, no matter what season. Check out some great February events that are available throughout Breckenridge and Summit County for you and your family to enjoy.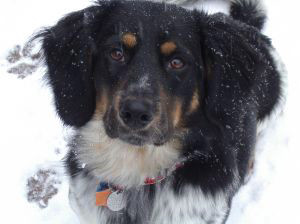 Mardi Paws Barkus Parade
Looking for a way to bond with your dog? Then the Mardi Paws Barkus Parade is just the thing! On February 14th at 3 pm, dress up your special companion and walk the streets of downtown Frisco in costume. You and your pooch could win prizes and take part in some wonderful photo opportunities, too!
Snowmobile Tours
If you like adventure and enjoy the great outdoors, then snowmobiling is the perfect activity. Whether you're a beginner or advanced behind the wheel, come to downtown Dillon for the chance to experience guided Snowmobile Tours all month long. You can also ride your own, if you don't need any instruction. It's bound to be a fun day for all!
Film Festival
Winter activities can be incredibly invigorating. However, safety should always come first. That's why the Winter Wildlands Film Festival is such a great event. It combines the triumph of human-powered winter recreation with essential avalanche education. Come to Colorado Mountain College in Breckenridge on February 19th at 6:30pm for this eye-opening experience. You're sure to be inspired by this selection of amazing films.
Ski Event
Skiing is fun and exciting at any age. That's why the Keystone 50+ Ski with Us event is especially wonderful. From beginners to those with expert abilities, the Keystone Resort welcomes skiers of all levels over the age of 50 to have a great day on the slopes. Come to the top of Dercum Mountain at the Summit House on February 26th. Get ready to ski and be social at 9am sharp!
Public Skate Session
Put on your skates and head out to the Stephen C. West Ice Arena in Breckenridge. It's a Public Skate Session that will definitely end the month on a high note! February 28th at 4:00pm is when you should be sure to arrive for this fun afternoon with friends and family on the ice.
What Else Can We Offer?
The Breckenridge Realtor team and I are proud to live and work in Summit County. We share our favorite activities each month for those who live here already, and for those who love the area and might consider Breckenridge in their future. If you're looking to buy or sell a home in Breckenridge, get in touch. I can help you from start to finish.
You can start the process by browsing the updated listings on my website and we can talk about the homes that interest you. When you're ready to talk through your options or schedule showings, contact me at any time via email ([email protected]) or on my office line. I look forward to working with you!