Real Estate Breckenridge, Colorado: Square Footage
Today I'd like to touch on a topic that most people don't consider as much as they should during the home buying process. It's about the square footage the homes you're looking at online or during showings. Whether the real estate is in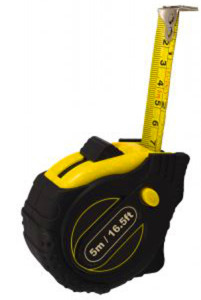 Breckenridge or another great Summit County town, the size of a home should always factor into price and appreciation.
Most home buyers assume the square footage found on the MLS listing is correct and matches both existing documentation and the home itself. Unfortunately, that isn't always the case. Due to an honest mistake like a typo or incorrect filing of permits, a house could be listed as substantially larger on paper than it is in real life. For example, if a basement is finished, but the permits were never filed, a full third of a house could be listed as 'finished square footage' when legally speaking, it's not.
Unfortunately, if you discover after signing a contract that the square footage is lower than what the listing states, it can be very difficult to get out of the agreement. In the end, you may find that your earnest money is at stake, if you do choose to walk away. Otherwise, you might decide to have your attorney renegotiate or even cancel the sale, but that can have financial consequences as well.
The good news is there are certain things you can do to resolve this problem.
Get Your Lender Involved
If you've consented to a higher sale price because of an inflated square footage, you might be able to get help from your lender. If you alert your lending institution that there is an error on the paperwork, they may choose to end the deal based on the incorrect figure. The shortage might make a difference in whether or not your bank agrees to this loan.
However, it's essential for you to have a mortgage contingency in your contract for this strategy to work.
Check Past Records
You might also be able to build a case by researching past tax records. It is possible to check with the Assessor's Office to see what the seller paid for the previous year's property taxes. If the true square footage is included in these records, it's logical to question how and why the measurement was exaggerated on the listing.
Plus, if you are able to prove that prior deals have ended because of this discrepancy, you could argue that you were deceived. 
A Final Word of Advice
By having your attorney try to get you out of a signed deal or asking your mortgage broker to end the contract or even researching past tax records, you're definitely doing all that you can to extract yourself from this agreement. However, the best thing you could do is not wind up in this kind of a situation from the start.
The way to avoid these circumstances is to research square footage claims, property lines and anything else that's related to the home's size. Then you can be positive that when you sign the contract, every listed figure is correct. You shouldn't pay any more for a home than what's fair. When you look into the property's actual square footage, you can be confident that you're on the path to getting your money's worth.
Want More Info?
No one hopes to find themselves in a bind regarding square footage, but having been in the Breckenridge real estate world for a long time, I can tell you these things happen in Colorado as much as anywhere else. Buying a new home is both exciting and can be overwhelming at the same time. Details like verifying the square footage of a home can seem redundant, but if a listing turns out to be incorrect, you'll be glad you did.
On a different note, if you're ready to purchase a new home in the Breckenridge real estate market let me know. I can put together some properties that might suit your taste. Feel free to begin by looking through the updated listings on my website at any time. When you're ready to explore your options or prepare for showings, contact me at any time via email ([email protected]) or on my office line. I look forward to working with you!