Breckenridge Real Estate Companies: Inside the Market
Spring is usually seen as the busiest season for residential real estate across the nation. Like most markets, the Breckenridge real estate market starts to pick up during this time of year, too. Recently, there has been even more competition due to an increase in home listings and potential buyers.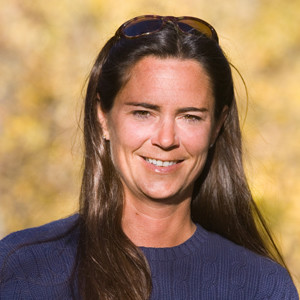 With this increase  in house hunters, you might find yourself fighting to get the home you want during peak home-buying season and you may even find yourself fighting for attention from Breckenridge real estate companies. Today I'd like to look at some of the ways you can enjoy an advantage over other buyers so that you don't miss out on your dream home. As a Breckenridge Realtor, I'd like to take you inside the market with essential tips to keep in mind during your home search.
Start Early
Jumping into the market at the last minute won't likely get you the desired results. Allow yourself plenty of time to interview Realtors and communicate exactly what you're hoping for in a new property. This information is important because it helps you line up the features you need in a home while also allowing you to experience the styles of various Real Estate Agents.
Get Pre-Approved
Before you start scheduling any showings, it's always best to get pre-approved. This step will help you on a couple of fronts. First, you will know your price range prior to looking at any homes. You won't have to guess what your budget is for obtaining a mortgage…thereby wasting time in what can be a very fierce marketplace.
Second, your pre-approval letter will demonstrate serious interest to a seller whenever you're ready to make an offer. This document could put you above other buyers who may also show interest in a particular piece of real estate.
Be Ready
In a tight market, every listing counts. This means that as your Realtor, I'll be looking at each promising listing that comes up. If a new home seems like it could be a good fit for you, be available to see it right away. Otherwise, another homebuyer could snap up the property before you have a chance to view it in person.
Furthermore, to get an edge on the competition, you should be ready to make an offer as quickly as possible. Waiting even a day could result in losing out on a great home. 
Tailor Your Offer
During this most competitive season, making the best offer possible is key. If other homebuyers are hovering, you might consider offering more than the listing price. In addition, it may be wise not to ask for allowances such as carpet and flooring. Likewise, a request for a longer closing date could affect your chances of securing the home.
Think Ahead
Even before you make an offer, it's important to start looking into homeowner's insurance as soon as you can. This process should begin by making sure your credit report is accurate. Credit histories are often used by insurance companies to evaluate you and determine the rate.
Buying a new home has many moving parts so it's in your best interest to be aware of the market, act quickly and put together the most attractive offer on the home of your choice. In such a competitive season, you want to stand out as the ideal buyer to any seller you encounter. 
Want More Info?
Entering a high-profile home buying market can feel stressful, but you're certainly not alone. Give me a call and let me know what type of property you'd like to purchase in Breckenridge or throughout Summit County. I'd be happy to meet with you so that we can begin narrowing down your search and setting up home tours as soon as possible.
Feel free to look through the updated listings on my website at any time. Knowing what is on the market may help you design your 'wants and needs' list and it can help guide your decisions. When you're ready to explore your options or prepare for showings, contact me at any time via email ([email protected]) or on my office line. I look forward to working with you!