Breckenridge Real Estate and Climate Change
Colorado's climate is changing. A recent study has provided data to show how environmental conditions are causing serious challenges to the state. According to the report entitled "The Colorado Climate Change Vulnerability Study," which was commissioned by the state legislature, the climate is expected to be drier and the winter seasons shorter, among other findings.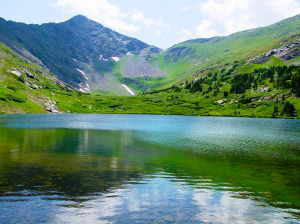 You may wonder how the evaluation could affect your Breckenridge real estate. As a Realtor representing Breckenridge and Summit County, I can tell you that it's good to be aware of the way climate change might potentially impact our community. By knowing about the expected risks, we can make educated adjustments that enable our community to thrive.
How to Help the Environment
Now that Colorado has laid out its analysis of climate issues that could create problems for residents both today and in future, you might think this is a problem too big for an individual. However, this study gives us the chance to make positive changes that can improve many aspects of our state's resources and, in turn, our own real estate. Since we are surrounded by nature in Summit County, there are many small actions we can take to help.
Little things really do mean a lot.
The first area to consider is how to prevent forest fires. Removing brush near houses, parking away from grass and leaves and making sure any intentional fires (campfires, cigarettes) are fully extinguished can all help.
Water conservation is another important step you can take to aid our environment. Examine your pipes and fix any leaks. Use less water when doing everyday tasks like showering, washing dishes or watering the yard. Even the choice of a washing machine can help with our water supply. Energy star models are capable of saving 20 gallons of water per load. That's a significant reduction in water use.
Why Breckenridge is Still a Great Place to Live
The latest studies show that environmental changes are happening all across the nation, and the issues we're facing in Colorado are being experienced all over the Rocky Mountain west, clear through to California.
Colorado's environmental challenges should not deter you from looking for a new home in Breckenridge or anywhere within Summit County, but we should be aware of the challenges that face us so we can work toward a future where we can still enjoy the natural beauty of Summit County and the unique and beautifully designed homes built here. If you're thinking of moving to Summit County you'll find our strong sense of community will make you feel right at home in no time.
Want More Info?
It's natural to feel concerned about Colorado's recent climate change report. However, I hope the information I provided in this blog will help you prepare for the future and anticipate some of the challenges we're going to face.
If you're ready to start researching a new home in Breckenridge or throughout Summit County, let me know. I can put together some properties that might suit your tastes. You can begin by looking through the updated listings on my website, and when you're ready to explore your options or prepare for showings, contact me at any time via email ([email protected]) or on my office line. I look forward to working with you!