Breckenridge Realtor Picks: May Events
There's no question that Summit County is heating up with some fantastic activities! As a Realtor and resident of Breckenridge, I'm very excited to share this sample of all the events you can experience throughout the month of May. There's so much to do around town this time of year that you'll be energized, too!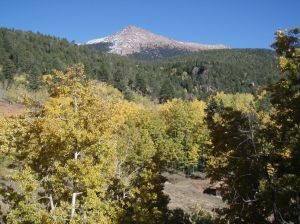 Junior Tennis Lessons
Are your kids budding tennis stars? Then it sounds like they'd really enjoy Junior Tennis Lessons at the Breckenridge Recreation Center. On May 14th – 28th at 4:30pm, tennis professionals will be on hand to help your children hone their skills. Bring your kids for a productive and fun afternoon.
Dance Recital
Whether you're a fan of ballet, jazz or hip-hop, there's sure to be something that suits your style at the Summit School of Dance's annual recital. On May 17th at 4:00pm, come to the Summit High School auditorium in Frisco for a spectacular performance by dancers of all ages.
Spring Music
Get into the spirit of spring with the Wash Park Band! On May 23rd at 1:00pm, come to Arapahoe Basin in Dillon to hear this popular music group's Colorado sound. From school dance classics to today's hits, you'll enjoy a wide range of great tunes for hours of fun!
Tree Planting
Help make Summit County's towns even more beautiful while supporting home care and hospice patients with limited or no insurance. On May 30th between 9:00am and noon, join the Bristlecone Foundation and make a difference by planting seedlings in Breckenridge, Silverthorne, Dillon and Frisco. Your generosity will enable our community to flourish and grow even lovelier than before. The event begins in Frisco so don't forget to come by!
Want More May Events?
These are just some of the fun events you can enjoy in Breckenridge and all around Summit County throughout May. For more fantastic ways to explore everything we have to offer, just check back with our blog. The Breckenridge Realtor team and I always enjoy finding fun activities you can experience all month long.
If you're looking to buy or sell a home in Breckenridge, feel free to get in touch. You can start your research by looking through the updated listings on my website, and when you're ready to discuss your options or schedule showings, contact me at any time via email ([email protected]) or on my office line. I look forward to working with you to find your dream home.