Breckenridge Realtor News: July Events
It's the middle of summer and there's still plenty of time to enjoy the beautiful weather. The Summit County RE/MAX team and I love to help neighbors and visitors discover all of the fun events Breckenridge has to offer throughout July. Here is a sampling of the summertime excitement Summit County has to offer!
Theater Extravaganza
After an invigorating morning outdoors, head over to Dillon for an afternoon of great theater. Starting July 3rd,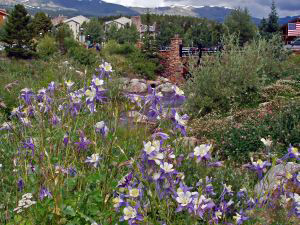 the Dillon Theatre Company proudly presents its delightful production of "La Cage Aux Folles." This groundbreaking classic is sure to please. Don't forget to purchase your tickets as soon as possible!
Wilderness Hike
While the warm weather is still here, it's the perfect time to go for a scenic hike. Throughout the summer, you can visit the Breckenridge Welcome Center for a guided tours of local forests. Whether you're looking for a relaxing walk or a challenging climb, you'll be able to find an adventure for you and your companions.
Triathlon
If you're ready to push your fitness skills to the limit, then the Frisco Triathlon is the event for you! On July 18th at 9:00am, come to the Frisco Bay Marina for an intensive experience that takes exercise to a whole new level. With stand-up paddle boarding, mountain biking and trail running, you'll build strong muscles and long-lasting friendships at the same time!
Riverwalk Music
In the mood for a little music? Then make sure to attend this wonderful concert at Riverwalk Center in Breckenridge! On July 22nd at 7:30pm, the National Repertory Orchestra will play several beautiful pieces that includes an exquisite violin solo. Your classical music tastes are guaranteed to be fulfilled after this fantastic evening. Make sure to purchase tickets ahead of time!
Trail Construction
You love using Breckenridge's lovely trails. Now you can help improve them! On July 25th at 8:00am, you're invited to join the team to expand existing trails for recreational purposes. This volunteer work will make a huge difference in assisting non-motorized recreationalists enjoy these scenic trails. Free camping and meals will be provided. 
English Tea Tour
Ever wonder what life was like in Breckenridge one hundred years ago? You can now get all of the answers at the English Tea Tour! On July 29th at 1:30pm, come to the Breckenridge Welcome Center to hear historic stories while taking an informative walking tour. You'll end the day with tea and scones as a refreshing treat. Make sure to call for reservations!
Want More July Events?
These are just some of the fun events you can enjoy in Breckenridge and all around Summit County during the month of July. For more ways to explore everything our community has to offer, just check back with our blog. The Breckenridge Realtor team and I always enjoy searching for fun activities you can experience throughout the month.
If you're thinking of moving to Summit County and want to discuss your options, please get in touch. You can start your research by browsing the updated listings on my website, or we can compile a list of homes and showings together.
When you're ready to discuss your options or schedule showings, contact me at any time via email ([email protected]) or on my office line. I look forward to working with you to find your dream home.