Summit County Realtors: Home Buying Ratios
You and your Realtor have finally found the perfect Summit County home. Congratulations on discovering the right place for you and your family. However, the reality is that just because you have chosen the residence that best meets your needs doesn't mean you can afford it.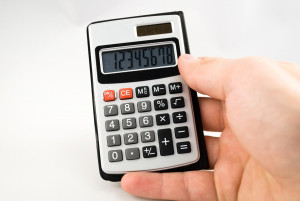 The good news is there's a simple way to get a better idea of whether or not a lender will approve your loan. They are called home buying ratios. As a long time Summit County Realtor, I want to share with you how these figures are measured. With this knowledge in hand, you're sure to have a clear sense of your price range before putting an offer in on a home or condo.
Ratios to Remember
In order to approve your loan, a lender needs to look at various ratios. Basically, these are calculations that determine whether or not you can afford the real estate presented during showings.
Debt to Income – This ratio is the percentage of your monthly income that's spent on bills such as a mortgage, student loans, car loans and even child support. In other words, your lender will come up with a figure that reflects how much of your earnings each month are already spoken for.
Front-End Ratio – This is a traditional rule banks follow when considering your viability for a loan. Conventionally speaking, your mortgage payment, which includes principal, interest, taxes and insurance, should not use more than 28 percent of your monthly income. Keep in mind that this calculation is before taxes.
Back-End Ratio – The back-end ratio looks at all of the other payments you have to make each month. Bills that include credit cards, car loans and student loans ideally shouldn't exceed 36 percent.
Although these ratios may seem set in stone, there is certainly wiggle room from the lender's perspective. You can think of the percentage figures as loose boundaries that can be revised, depending on individual circumstances.
There are many cases where lenders approve loans with higher debt to income ratios. Make sure you talk to your bank or mortgage broker to see where you stand on this front.
Factors to Consider
Other factors can influence your loan approval, even if your ratios look strong. If you have a good credit history, for instance, you will be rewarded with a lower interest rate. This means you are viewed as able to afford a larger loan.
In addition, your down payment plays a pivotal role in getting approved for a mortgage. The more you put down, the less of a loan you'll need. Therefore, higher ratios aren't as much of a hurdle to overcome.
Again, make sure to have an open and honest conversation with your lending institution. By taking this step, you will have a fuller picture of what you can afford when purchasing a new home.
Want More Info?
As you can see, ratios are essential for loan approval, but they can become complicated. Hopefully, I've answered a few of the basics about lending and budgeting. Don't forget to bring up any questions to your mortgage broker. It's crucial that you're informed every step of the way as you move forward in the home buying process.
If you're ready to purchase a new home in Breckenridge or throughout Summit County, get in touch. We can walk through your financials and arrive at a price range that's right for you, and I can put together some properties that might suit your tastes. If you'd like to start researching on your own, have a look through the updated listings on my website. When you're ready to explore your options or prepare for showings, contact me at any time via email ([email protected]) or on my office line. I look forward to working with you!