RE / MAX Breckenridge Tips: September Projects
While there are still some warm days left this fall, now is the perfect time to complete a number of important home improvement projects. Check out these tips from the RE/MAX team in Breckenridge to make sure your property remains in great condition throughout the coming months. There are still a few more days of beautiful weather to get this work done. That's why I encourage you to make the most of September and complete these small repairs.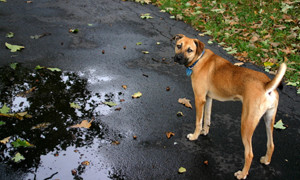 Driveway Sealing
Notice any cracks or worn out places on your driveway? Don't worry. This is an easy fix. Just clean the surface and let it dry overnight. Then smooth over any holes with a crack filler. The final step is to apply the asphalt sealer, which needs to be laid evenly over the entire area. Your driveway will then look good as new!
Roof Inspection
Roofs are designed to last between 20 to 30 years. However, storm damage and simple wear and tear can shorten its lifespan. That's why it is a smart idea to inspect your roof annually.
Issues with your shingles, loose gutters or areas of mildew are all critical things to check when you're looking over this essential part of your property. If you discover any problems, make sure to contact a pro to make the necessary repairs.
Fireplace Cleaning
It's just a matter of time before you'll want to relax in front of your fireplace with a tasty cup of hot cocoa. Before you do, though, you should make sure your fireplace is in working order.
The first step is to discard any ashes from last year. Then give the walls and floor a good washing. Experts recommend a Trisodium Phosphate mixture for this thorough cleaning ritual. Afterwards, rinse and dry. You'll be all set for another cozy season in no time!
Clutter Clearing
With a new season comes a fresh chance to get organized. I like to think of September as the perfect month to get rid of clutter so that I'm ready for the winter. This means clearing out stuffed drawers, recycling unnecessary paper, throwing out things you don't need any more and generally straightening up.
The goal is to make your home as clean and clutter-free as possible. What better time to do this than the last days of summer? As the weather gets colder, you'll be spending more time at home so an organized space is more important than ever. Get started today! 
Contact Me
As you can tell, there are a lot of things you can do to make sure your home is in good shape for the fall season. I hope this blog offers you some useful tips that will help keep your property at its very best now and throughout the year.
If you're looking to buy or sell a home in Breckenridge this fall, let me know. I'm happy to put together some properties that might meet your needs. You're always welcome to start your research by looking through the updated listings on my website, and when you're ready to discuss your options or prepare for showings, contact me at any time via email ([email protected]) or on my office line. I look forward to working with you!