Summit County Realtors Tip: October Projects
Cooler temperatures have arrived, which means now is a great time to complete some necessary home improvement projects. As a Summit County Realtor, I have a few tips you can use to make your home shine inside and out. Consider these simple fixes, which you can easily accomplish this October.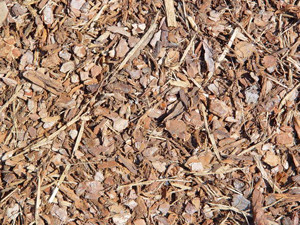 Garden Winterizing
Before the ground gets too cold and the snow starts to fall, it's important to remove any dead or dry annuals from your garden. This will stop any pests from making a home in your plants, where they can emerge next year to disrupt your garden.
Once you do this, the next task is to cover your garden beds with a thick layer of mulch. That way, your perennials will stay moist and healthy all winter long.
 Tile Toughness
If your bathroom experiences some humid days, you could have mold and mildew issues. There are very easy steps you can take to reverse this problem. First of all, make sure to wash all of the surfaces with cleaners like as vinegar or hydrogen peroxide. Don't forget to remove caulk that looks moldy. You can then replace it with waterproof silicone.
Plus, if your bathroom has a ventilation problem, you might want to get a new exhaust fan or install a dehumidifier.
Sealing Out the Drafts
If you're worried about a high heating bill, one easy step could save you a good amount of money. The first thing to do is to look over your property to see if there are any cracks or holes. In particular, inspect doors and windows for significant gaps.
Once you find any areas that could let cold air inside, seal them with weather stripping and fresh caulk.
Fire Detector Inspections
Because October is National Fire Prevention Month you should make sure to inspect every detector in your home. Keep in mind that each sleeping area must have a fire detector in addition to the basement. Don't forget to check the batteries. This should become a monthly habit so that your detectors never run out of battery power throughout the year.
Contact Me
Whether you're looking sell your home or just getting ready for snow, I hope this blog offers you some useful tips that will help keep your property at its very best this month and beyond.
If you are thinking of buying or selling a home in Breckenridge, get in touch. I'm happy to put together some properties that might meet your needs, and you're always welcome to look through the updated listings on my website to get started. When you're ready to discuss your options or prepare for showings, contact me at any time via email ([email protected]) or on my office line. I look forward to working with you!